We believe change requires work and dedication — to understand our own biases and to see through our structural blind spots — so we can create a more equitable foundation. Equality is a human imperative, but it is also a business imperative—in PR, we can't communicate effectively to our clients' audiences if we don't understand them. Stories are how we understand each other. Even in narratives that bear no resemblance to our lives, we find pieces of ourselves.
---
OUR APPROACH
Inkhouse's Diversity, Equity & Inclusion program is rooted in our 11 company values, which guide our intentions and our actions. Our goal: We want to be a space where we can all come, as we are, make honest mistakes, see our shared community and build what our agency will look like in the future together.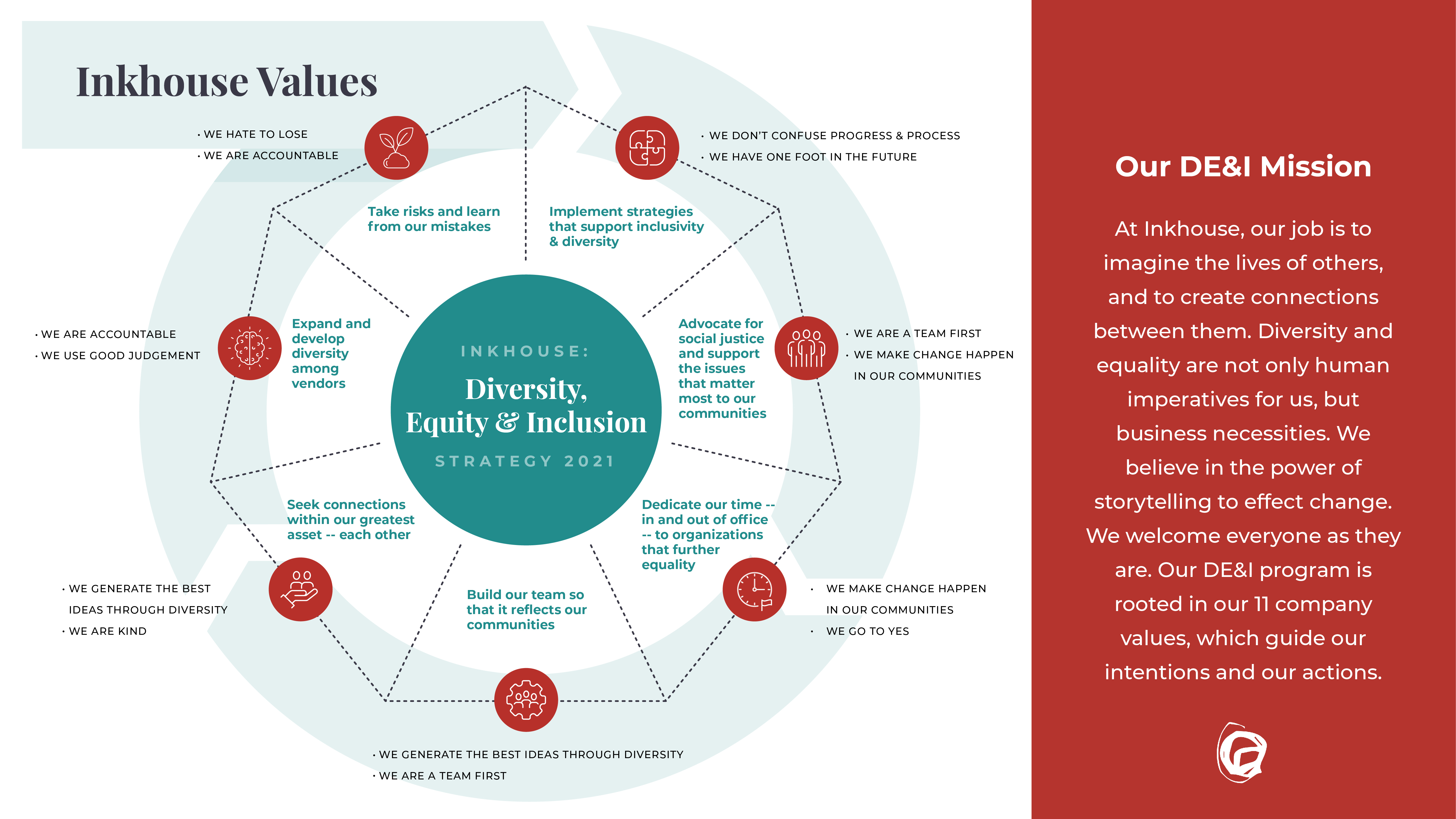 OUR PARTNERSHIPS
Diversity Action Alliance: Brings together leaders of the world's top public relations organizations in pursuit of an urgent and critically essential goal: to achieve continuous improvement for under-represented groups as measured by recruitment, retention and representation in management.
PR Council:
An association that provides communication industry insights, training and advocacy.
OUR ACTIONS